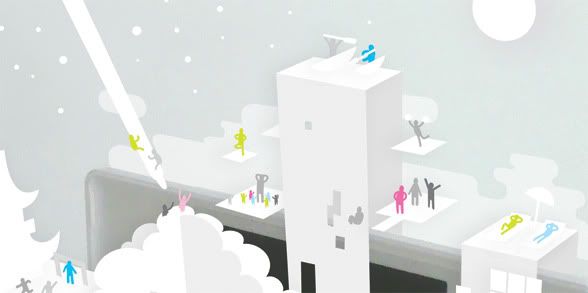 This project involved re-branding an already existing company or product.
I chose the hand-held, dual touch-screen gaming system, the Nintendo DSi. Through much research, it's plain to see that Nintendo has consistently proven itself to still be relevant for decades and isn't hurting for customers. With the DSi, however, I felt that Nintendo could further increase their sales and customer loyalty for years to come by appealing to a wider range of consumers.
Thus far, the visual promotion for the DS, DSlite & DSi have been very clean and, at times, sterile. There is nothing in the marketing or branding that even begins to hint at how incredibly fun, intricate, and original the titles and interface are. Wi-fi connectivity plays a huge role and there is a nook for every age group – even my mother and grandmother enjoy the Brain Age titles. Playing with a Nintendo DSi (the "i" stands for I, the individual) is incredibly fun for many people of many ages, creating the experience of a self-contained technicolor world. This is something I felt like the current branding and promotion missed and, if addressed with care and delicacy, could bring in a wider audience that is often times too scared off by the sterility of similar technology branding.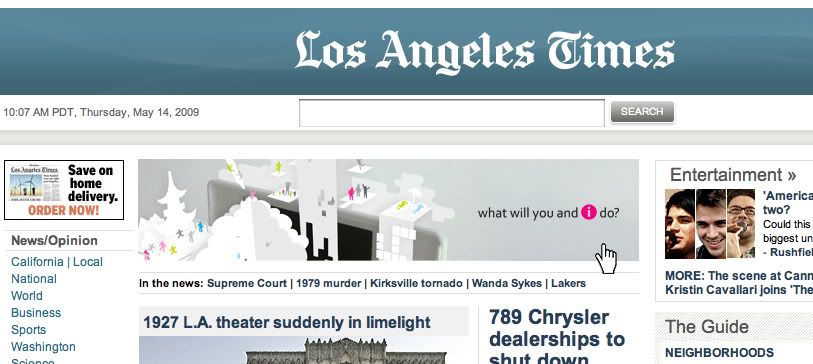 Because the existing approach has proven itself successful thus far, my goal was not to flip everything upside down with explosions of color. Rather, the intent was to let the DSi's existing tag-line "What will you and I do?" take center stage for the inspiration for just about everything in this print and online buzz campaign. The world is delicately colorful, intricate, and, through the tiny scenes of ambiguous people engaging in existing gaming titles in various parts of our world, I wanted to give the viewer a reason to look twice. With online roll-over animations of this vibrant world, I wanted the viewer to look closely at all the DSi has to offer and click through for additional information about this truly innovative product. Ultimately, I want customers of all demographics to reconsider any notions that this product may not be right for them.
Nintendo DSi - What Will You and I Do?